Product Description
Our advantage:
1. Rich experience in manufacturing injection molds.
2. Excellent mold development and production team. (Provided to the customer mold development program within 1 day)
3. Efficient mold production department. (Complete mold production and shipment within 60 days)
4. Competitive mold prices, thereby reducing the cost of production for customers.
      Plastic chair mould specifications       

Mold material

Product

PP

white

Mould

P20

28-32HRC

Mold standard parts

STD

50-55HRC

Mold design

Design software

UG

X-T

Number of molds

1

pcs

Product shrinkage

1.5%

STD

Injection molding machine parameters

Injection molding machine size

800

吨

Injection temperature

220

°C

Injection pressure

60%

Mpa

Adhesive system

Adhesive method

Hot runner

Point gate

Number of glue points

1

point

Runner brand

Yudo

STD

Ejection system

Ejection mode

Thimble ejection

STD

Demoulding mode

Manual

STD

Formwork

self made

STD
Main feature
1) Simple and reasonable mold structure ensures that the mold is easier to install and repair.
2) Adopt global branded mold parts to ensure mold quality.
3) Configure a safety protection device so that the mold can switch the mold at a high speed.
4) Advanced design concept, mold production is automated and intelligent.
Mold production process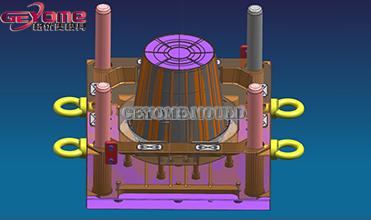 Mold design
Completion cycle: 5 days
Brand: GEYOME
Country of origin: China
Before the mold is produced, we will send the 3D drawing of the mold design to the customer for confirmation.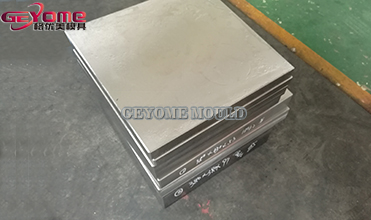 Mold steel
Completion cycle: 5 days
Brand: Baosteel
Country of origin: China
After the customer confirmed the mold design, we started to prepare the materials.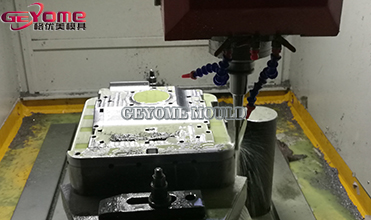 Mold CNC roughing
Completion cycle: 5 days
Brand: Peak
Country of origin: Taiwan
After the mold steel was received, we started CNC roughing.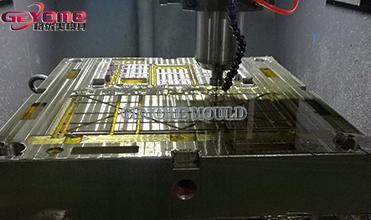 Mold CNC finishing
Completion cycle: 7 days
Brand: Beijing
Country of origin: China
Finishing is completed after the mold is finished.
Mold EDM
Completion cycle: 4 days
Brand: Baona
Country of origin: Germany
EDM can be performed without the completion of mold finishing.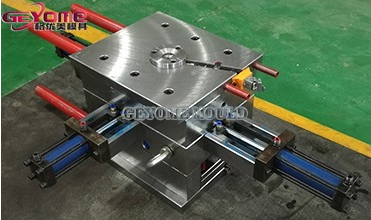 Mold assembly
Completion cycle: 5 days
Brand: GEYOME
Country of origin: China
Mold assembly is performed after all finishing is completed.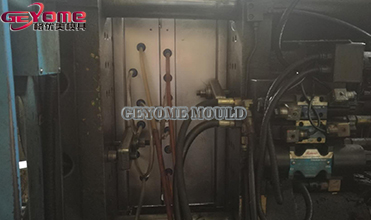 Mold test
Completion cycle: 1 day
Brand: Haitian
Country of origin: China
The mold is assembled after the mold assembly is completed.


Mold packaging & shipping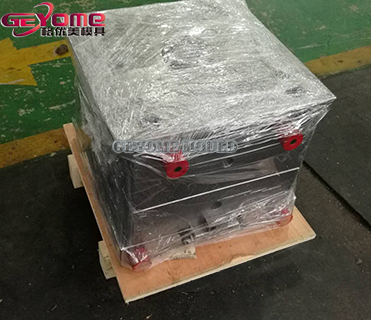 Mold packaging
Mold net size: 100 (L) * 80 (W) * 80 (H)
Mold net weight: 3.9 T
Packing details: the mold core and the cavity surface are sprayed with rust inhibitor.
Then spray anti-rust oil on the outer surface of the mold, and finally use plastic wrap.
Wrap the shape of the mold.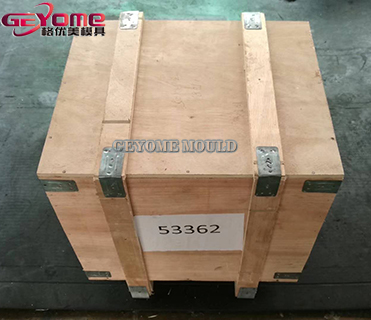 Mold packing
Mold size: 105 (L) * 87 (W) *90 (H)
Mold gross weight: 4T
Packing details: After the mold is placed inside the wooden box, it is fixed to prevent movement.
Then the mold parts are placed in the wooden box, and finally the wooden box cover is covered.
Nailed with nails and iron pieces.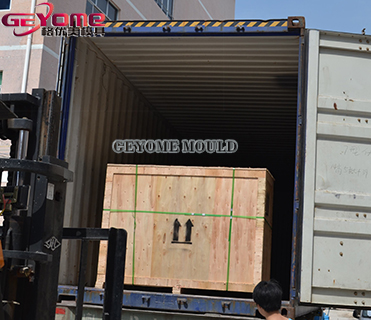 Mold transportation
Transportation: Container
Shipping port: Ningbo
Shipping details: After the container arrives at the factory, we use the forklift to mold
Shovel the container and transport it to the port of Ningbo or Shanghai.
FAQ
Q1. When can the mold offer be completed?
A. We will generally quote the customer within 24 hours after receiving the inquiry. If the customer needs a quick quote, please let us know by phone or email.
Provide quotes at the fastest speed.
Q2. What information is required to provide accurate mold quotations?
A. In order to know the exact mold price, the customer needs to provide a 3D map or sample of the product and inform the size of the product. The product 3D map format supports
STP, X-T, IGS, etc.
Q3. Commonly used transportation methods?
A: Express (FedEx, UPS, DHL, TNT, EMS, etc...), car land transport, shipping.
Q4. What kind of payment method?
A. Generally support T/T wire transfer and Western Union payment.
Q5. If you develop a new product but don't know how to do it, can you guide the product design?
A. Yes, we can provide customers with solutions for product development, analyze the structure of the product, and recommend the use of materials.
Q6. How long can I complete?
A. It usually takes 3-8 weeks to complete the production of the mold. The production cycle depends on the complexity of the mold and the number of molds.


Contact Us

If you have any mold requirements, please feel free to contact us, thank you!